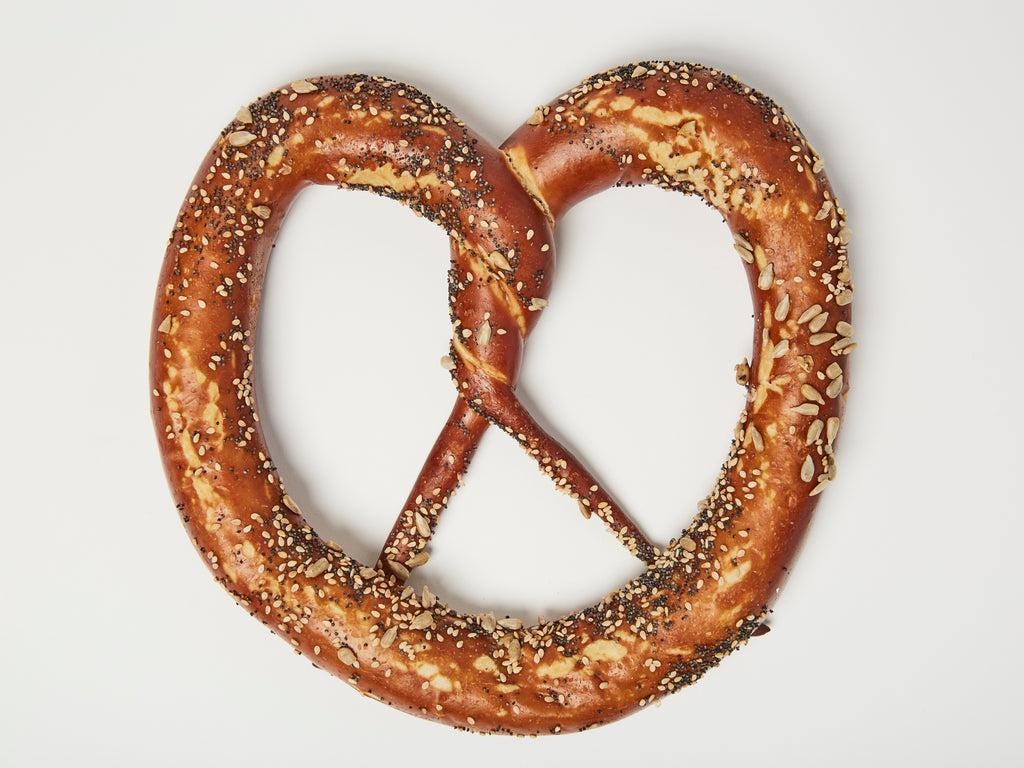 Everything, But the Burned Garlic. 12 Everything Soft Pretzels. Free Local Shipment.
Order Now Packages | In stock |

No Wholegrain Mustard
Bagel fans this one is for you. Each pretzel is generously covered with a mix of sesame, poppy, sunflower seeds and a little salt. No powders here; only the goodness of seeds.