America's Favorite Artisanal Pretzels Made in NYC
"...the very best soft pretzels in the United States."
- Martha Stewart, Martha Stewart Living 2016
"Ms. Kulchinsky's [sigmund's pretzels] - where the pretzels are yeasty, blistered and fresh - is one of a few places where New Yorkers can now buy a real soft pretzel, mahogany brown on the outside, with plenty of loft and pull. Flavor and perfume come from a traditional baking method, not from a bath of melted butter."
-Julia Moskin, New York Times 2011

How We Do It? Traditional German Method and Fun NYC Flavors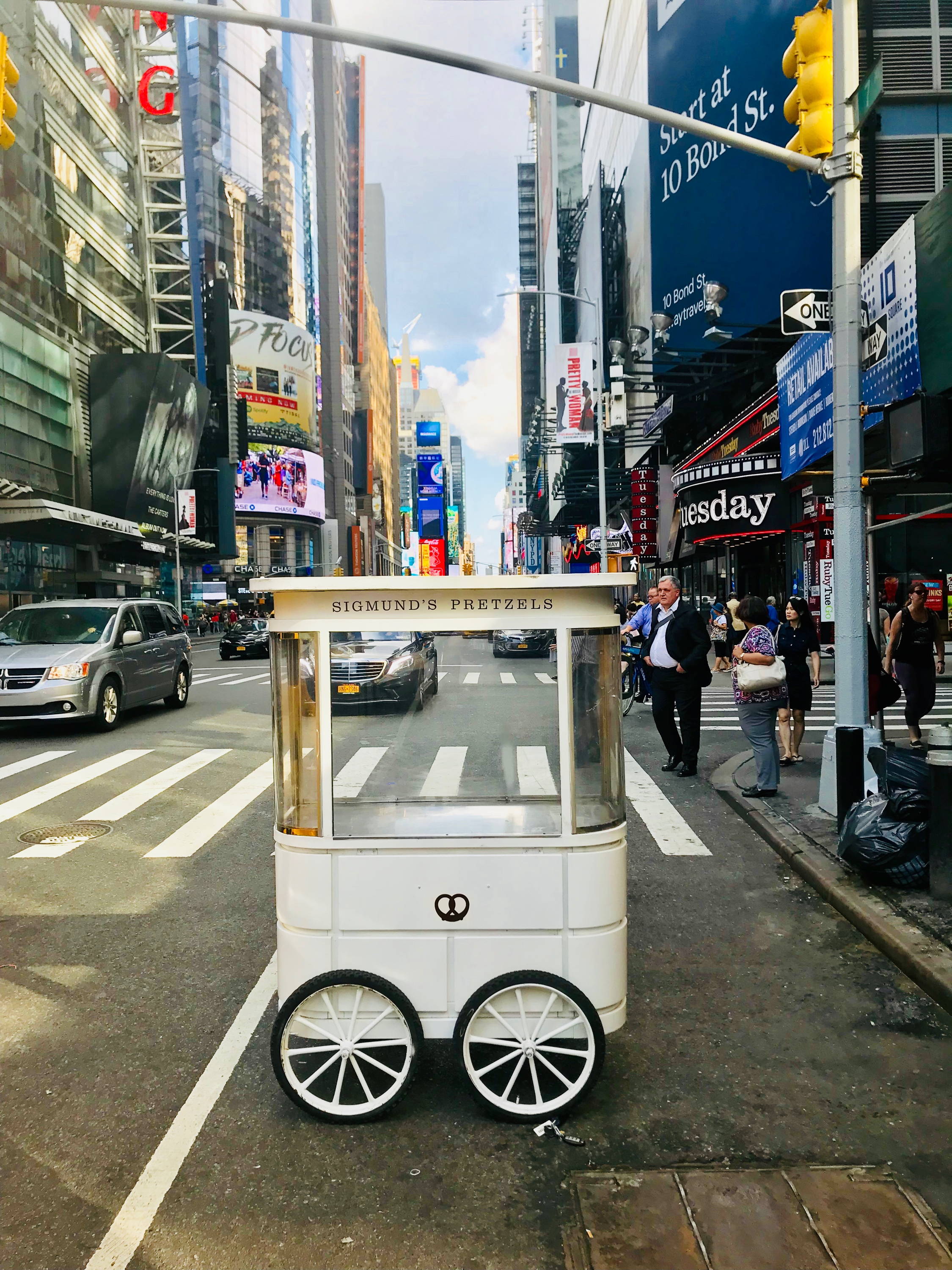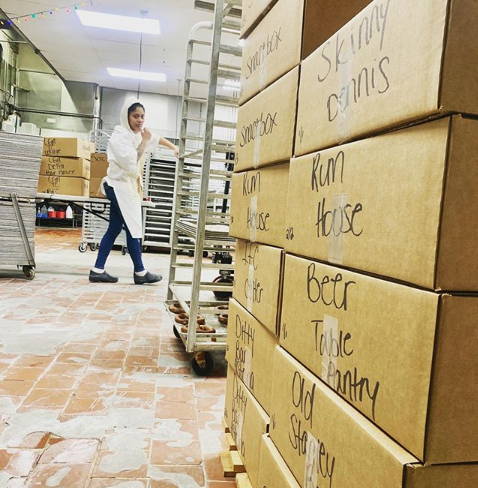 We start with cold fermentation. Flour, water, olive oil, salt, sugar, and yeast are gently mixed and the dough is fermented in the fridge for 24 - 48 hours waiting to turn into moist and flavorful sourdough. The pretzels are then hand-rolled and dipped in a sodium hydroxide, a traditional German method, also known as Bavarian.
The flavor is where traditional goes out of the window. Before baking, pretzels are topped with cheeses, spices, and herbs with flavors inspired by simple and fancy-schmancy foods all New Yorkers love. Everything bagel, NYC pizza slice, garlic knots, french bread, subway churros, anything with truffle.
Close to 600,000 pretzels were made in 2019 and delivered to over 100 bars in NYC, Madison Square Garden, La Guardia, and JFK airports, Barclay Center, our own Christmas Markets Pop-ups at Bryant Park and Union Square and shipped all over the country.

"Wait, How Did It All Start?"
Sigmund's Pretzels was founded in 2009 by chef and owner Lina Kulchinsky. Lina was born in Moscow and moved to NYC in 2001 for graduate school. In 2006 she attended the Institute of Culinary Education's Pastry and Baking Arts Program. Before opening Sigmund's in 2009 in East Village she worked in the kitchens of NYC's fine dining restaurants like Jean-Georges and Bouley. Lina lives in Brooklyn with her partner, 2 kids, and a Boston terrier, Pepe.
After 10 years in business we are still a family-owned company of 12 people: bakers, drivers, special event crew, and customer support. English, Spanish, Russian, and Georgian are spoken at the bakery which is what we call a true NYC small business.